1 thru 10 of 1010 Stories
J.K. Rowling is hoping a dash of Harry Potter will help families confined to their homes during the coronavirus pandemic.
Excerpts from Woody Allen's new memoir, "Apropos of Nothing," which was released Monday after a delay because the original publisher backed out of releasing the book.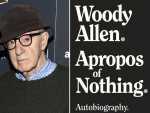 Woody Allen's memoir, dropped by its original publisher after widespread criticism, has found a new home, The Associated Press has learned.
David Byrne is adapting his stage play "American Utopia" for the printed page.
Plagues have been with us for at least as long as people have been able to record them. But among those who create art, their meaning has changed profoundly according to the time and the teller.
Lady Gaga announced that she is publishing an anthology book called "Channel Kindness: Stories of Kindness and Community."
In anticipation of the change of seasons, here are some forthcoming books to add to your reading list.
Woody Allen's publisher has decided to cancel the planned release of his memoir "Apropos of Nothing."
When theater-TV-film producer Richie Jackson learned his son was gay, he was delighted. Until his son told him it was no big deal. That prompted Jackson to write "Gay Like Me," a reality-check for being gay in the Trump years.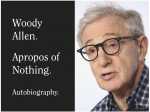 A memoir by Woody Allen, rumored for years and once thought unpublishable in the #MeToo era, is coming out next month.
1 thru 10 of 1010 Stories