1 thru 10 of 1000 Stories
Multi-Lambda Award-winning author Marshall Thornton wraps up his '80s gay private detective "Boystown" series with the thirteenth and final book, "Fade Out." It's a bittersweet moment, and Thornton tells EDGE all about it.
Barnes & Noble is withdrawing a planned line of famous literature reissued with multicultural cover images that has been met with widespread criticism on social media.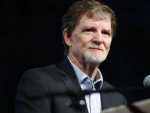 The Colorado baker whose refusal to design a wedding cake for a gay couple led to a landmark Supreme Court ruling and made him a conservative hero now has a book deal.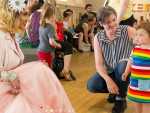 In Missouri, a Republican lawmaker has drawn up legislation that proposes to punish libraries and their staff for drag queen story hours or other "age-inappropriate" content.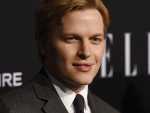 Ronan Farrow has already won a Pulitzer Prize and George Polk Award for his reporting on Harvey Weinstein and the #MeToo movement. Now he's up for a literary honor, a National Book Critics Circle award.
Elizabeth Wurtzel, whose blunt and painful confessions of her struggles with addiction and depression in the best-selling "Prozac Nation" made her a voice and a target for an anxious generation, died Tuesday at age 52.
There's not a lot of love at the Romance Writers of America this holiday season. Lots of passion, but not too much love.
Laura Dern likes the spoken word so much she even enjoys callbacks to re-record lines for her movies.
A year before the controversial William Friedkin gay slasher flick "Cruising" hit the screen, a thriller with a gay twist crossed over to mainstream success. Forty years later, influential gay author Felice Picano looks back on "The Lure."
Nobel Literature Prize winner Olga Tokarczuk says she thinks a new sort of fiction may be needed to counteract the modern era's tendency to isolate and divide people.
1 thru 10 of 1000 Stories