1 thru 10 of 2706 Stories
The Ptown Film Fest may be off, but Provincetown Gay Pride, set for early June, and Carnival in August are still on.
We all might be feeling a little bit delirious from self-isolating and it's starting to show on Twitter.
Brooklyn photographer, Jeremy Cohen, 28, came up with a novel way to date while social distancing, and it went viral.
Alt-right "Twinks4Trump" founder Lucian Wintrich recently held a "Corona Potluck" at his East Village apartment.
The coronavirus pandemic is defining for the globe what's "essential" and what things we really can't do without, even though we might not need them for survival.
Joe Biden has a way of saying the right things while appearing clueless. That was evident during his "Happy Hour" livestream on Wednesday night when he described same-sex parents as "mommy and dad."
Are we allowed to chuckle yet? We'd better, psychologists and humorists say. Laughter can be the best medicine, they argue, so long as it's within the bounds of good taste. And in a crisis, it can be a powerful coping mechanism.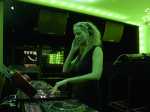 Locked down due to the coronavirus pandemic, the nightclubs in the German capital have decided to keep the beat going — at least online.
A "draft Andrew Cuomo for president" movement is trending on Twitter this week.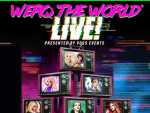 As entertainers shift to virtual performances while social distancing, VOSS Events presents "Werq the World Live Stream," a global benefit hosted by Bianca Del Rio in Los Angeles and Lady Bunny in New York.
1 thru 10 of 2706 Stories