1 thru 10 of 5119 Stories
Don Lemon became overcome with emotion on his show last night when he thought about his colleague Chris Cuomo's COVID-19 diagnosis.
As Americans shelter in place to blunt the curve of the COVID-19 pandemic, comedian Fran Drescher has come up with a cure for the shelter-in-place blues: A live-streamed revisitation of "The Nanny."
Mike Lindell, the millionaire entrepreneur known for his television commercials promoting his pillows and bedding products, made an unexpected appearance at the White House yesterday but there may be a political reason behind it.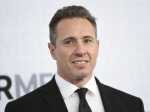 A bleary-eyed Chris Cuomo, saying he wanted to be a cautionary tale for his audience, anchored his CNN show from his basement Tuesday after testing positive for the coronavirus.
The gimmick-free "America's Test Kitchen" is in its 20th season of expertly guiding viewers through well-vetted steps for savory sauces, perfectly grilled fish and flaky pie crusts, among the 1,000-plus recipes it has demystified to date.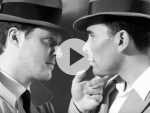 Ahead of the series finale, "Schitt's Creek" stars Dan Levy and Noah Reid — who play the comedy's soon-to-be husbands David and Patrick, respectively — recreated a number of classic Hollywood romance scenes for Entertainment Weekly.
CNN prime-time host Chris Cuomo announced Tuesday that he has tested positive for the coronavirus but promised to continue doing his show from the basement of his home.
A Florida sheriff is asking for new leads in the disappearance of the former husband of a big cat sanctuary owner featured in the new Netflix series "Tiger King."
"Watch What Happens Live! with Andy Cohen" is set to return with new episodes on Bravo Monday despite the host being tested positive for the new coronavirus just last week.
Elmo, Rooster and Cookie Monster are doing their part to help keep kids safe as the coronavirus pandemic grinds on.
1 thru 10 of 5119 Stories