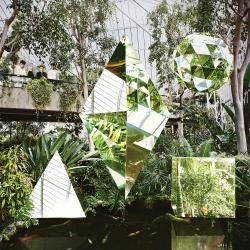 Big Beat/Atlantic Records has announced the release of hugely anticipated debut album from British electronic group Clean Bandit-"NEW EYES" arrives in America on June 17th.

"NEW EYES" is highlighted by the historic hit single, "Rather Be (Feat. Jess Glynne)," It debuted atop the UK Singles Chart upon its release earlier this year and it remains 2014's fastest selling single thus far, selling over 1 million copies in the UK and 3 million worldwide. The track went on to spend four consecutive weeks at #1 - the first single by a British artist to hold the position that long since Adele's 2011 blockbuster "Someone Like You" - with platinum certified sales now well in excess of 750,000.

"Rather Be" has since entered the record books as the longest running #1 in the history of the UK's Official Streaming Chart, dominating the top spot for eleven straight weeks and counting. The track's unprecedented success bests previous record holders, each boasting seven weeks at #1, including Avicii's "Wake Me Up," Bastille's "Pompeii," and Daft Punk's "Get Lucky (Feat. Pharrell Williams)." "Rather Be" has shattered a variety of long held records, including the most one-week plays ever at Spotify and the most one-week Shazams at Shazam.com.

Clean Bandit came together in 2008, comprising brothers Jack (bass, keyboards) and Luke Patterson (drums), alongside Grace Chatto (cello) and Neil Amin-Smith (violin). United by a shared passion for fusing diverse forms of music, the Cambridge-based band quickly earned attention for their immediately compelling conglomeration of visionary electronica, deep house, classical, garage, R&B, and more.

"NEW EYES" sees Clean Bandit pushing the creative envelope even further with their distinctively baroque sonic approach, accompanied by an assortment of new vocal talents, including Stylo G, Javeon, Rae Morris, Eliza Shaddad, Love Ssega (Crystal Fighters), Sharna Bass, Noonie Bao, Kandaka Moore & Nikki Cisyln and alternative hip-hop sensation Lizzo (see attached tracklisting). The album features all of the band's extraordinary hit singles to date - including "A+E," "Mozart's House," and "Dust Clears" - as well as such future faves as "Heart On Fire (Feat. Elisabeth Troy)."

http://cleanbandit.co.uk/
https://www.facebook.com/cleanbandit
https://twitter.com/cleanbandit
http://www.youtube.com/user/cleanbandit
https://soundcloud.com/cleanbandit/


Enter to win!

Thanks for visiting EDGE!