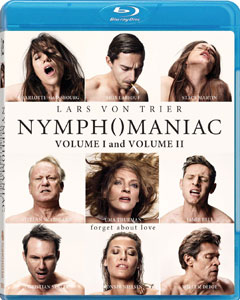 NYMPHOMANIAC: VOLUME I AND VOLUME II mark Lars von Trier's follow-up to his critically acclaimed film, Melancholia. The story about Joe, a self-diagnosed nymphomaniac, and as widely reported, the films contain graphic depictions of sexuality to a degree unprecedented in a mainstream feature film.

Special Features:

The Characters, The Director, The Sex, AXS TV: A Look at Nymphomaniac Nymphomaniac: Volume I and Nymphomaniac: Volume II Trailers

Out Now!

Enter to win!

Thanks for visiting EDGE!