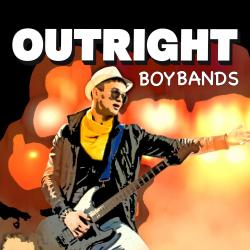 We all love a boy band ... for some it is a guilty pleasure. But not here - we have assembled some of the best remixes of songs from NSYNC, Backstreet Boys, 98 Degrees, the Jonas Brothers, and the new kids on the block The Wanted and One Direction. Every song is a top pop hit remixed for the dance floor. Enjoy such classics as Larger Than Life, I Want It That Way, Because of You, and Tearin' Up My Heart, along side new destined to be classics like What Makes You Beautiful and Glad You Came.

Here is the Full Track List

1. Best Song Ever (DJ Shocker Remix)
2. We Own The Night (Stereothief Remix)
3. Larger Than Life (Power NRG Mix)
4. Chasing The Sun (DJ Shocker Remix)
5. Burnin' Up (Centaur NRG Remix)
6. All Time Low (CPR Remix)
7. Tearin' Up My Heart (Power Remix)
8. One Thing (HumanJive Remix)
9. I'll Never Break Your Heart (Classic Revival Mix)
10. Because of You (Groovers Remix)
11. I Want It That Way (Centaur Anthem Mix)
12. What Makes You Beautiful (HumanJive Remix)
13. Story of My Life (CPR Remix)
14. Glad You Came (Dan Bino Remix)

Enter to win!

Thanks for visiting EDGE!