Barraged by hundreds of sex-abuse lawsuits, the Boy Scouts of America filed for bankruptcy protection Tuesday in hopes of working out a potentially mammoth victim compensation plan.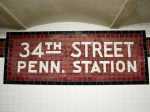 The country's busiest train station would get new tracks, expanded terminals and better access for commuters under a plan announced Monday by New York Gov. Andrew Cuomo.
Boston man Eddie Smith is due to be arraigned on assault and battery, mayhem, and committing a hate crime charges after he allegedly "hit a 25-year-old man in the head with a snow shovel and slashed his eye with a box cutter" Tuesday. Watch below.
AIDS has no cure. HIV is still here. But some people are forgetting that.
Former Kentucky school principal Phillip Todd Wilson was indicted Wednesday for 17 child pornography possession and distribution charges filed in August of this year. He made headlines in 2009 for spearheading an effort to ban books with LGBTQ content.
After Tennessee County Commissioner Warren Hurst's rant about Democratic Candidate Pete Buttigieg, the South Bend, Indiana Mayor has issued a response. His comments don't "speak for most people."
Police in Santa Clara, CA were called to Wilcox High School Monday to investigate a case of homophobic bullying allegedly targeted towards a male cheerleader. Read more on the developing story here.
Channing Smith, a junior at Coffee County Central High School, ended his life after he found out that sexually explicit instant messages between him and another boy from his school were leaked by another classmate.
A New York City proposal to ban the sale of foie gras, the fattened liver of a duck or goose, has the backing of animal welfare advocates, but could mean trouble for farms outside the city that are the premier U.S. producers of the French delicacy.
Atlanta is banning electric scooters in the nighttime hours during what's been a deadly summer for riders.