1 thru 10 of 28763 Stories
A New York city emergency room doctor died from COVID-19 in his husband's arms.
The Ptown Film Fest may be off, but Provincetown Gay Pride, set for early June, and Carnival in August are still on.
We all might be feeling a little bit delirious from self-isolating and it's starting to show on Twitter.
As Americans shelter in place to blunt the curve of the COVID-19 pandemic, comedian Fran Drescher has come up with a cure for the shelter-in-place blues: A live-streamed revisitation of "The Nanny."
Brooklyn photographer, Jeremy Cohen, 28, came up with a novel way to date while social distancing, and it went viral.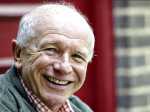 Broadway.com will be livestreaming a reading of openly gay playwright Terrence McNally's 1991 drama "Lips Together Teeth Apart." Among the cast are out actors Zachary Quinto and Jesse Tyler Ferguson.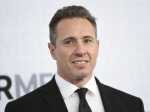 A bleary-eyed Chris Cuomo, saying he wanted to be a cautionary tale for his audience, anchored his CNN show from his basement Tuesday after testing positive for the coronavirus.
Florida Sen. Marco Rubio, pressed to identify media figures that he said expressed "glee" at Americans getting coronavirus, has cited an editorial cartoonist, a magazine writer, an online tech publication and an online editor.
President Donald Trump's allies are trying to contain a politically risky election year fight with Michigan Gov. Gretchen Whitmer as he struggles to balance presidential politics with a global pandemic in one of the nation's most important swing states.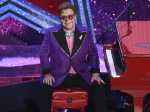 The Elton John-led starry benefit concert that featured Billie Eilish, Mariah Carey and Alicia Keys on Sunday has raised nearly $8 million to battle the coronavirus.
1 thru 10 of 28763 Stories