1 thru 10 of 1969 Stories
Sharon Kleinbaum was installed in 1992 as rabbi of Congregation Beit Simchat Torah in Manhattan, considered the largest LGBT synagogue in the nation. At the time, AIDS was killing thousands of gay New Yorkers each year.
It's been more than a year since India amended its laws criminalizing sexual acts between consenting adults of the same gender. But have things improved for the LGBTQ community?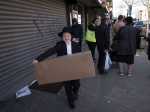 The pandemic hasn't cut the connection that Jews from all backgrounds feel to one of their calendar's most important holidays — and, for many, the global crisis has deepened its meaning.
For Pope Francis at the Vatican, and for Christians worldwide from churches large and small, this will be an Easter like none other: The joyous message of Christ's resurrection will be delivered to empty pews.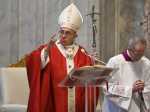 Pope Francis celebrated Palm Sunday Mass without the public because of the coronavirus pandemic, which he said should focus people's attention on what's most important: using one's life to serve others.
Church President Russell M. Nelson unveiled a new church logo that continued his push to rebrand how the faith is known and recognized around the world.
Despite state and local limits on public gatherings, some faith leaders have persisted in holding in-person services -- a matter of religious freedom, they say.
President Donald Trump's reelection campaign is ramping up its courtship of Catholic voters ahead of a likely November matchup against a devout Catholic Democrat, former Vice President Joe Biden.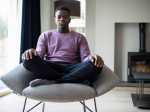 Buddhist leaders argue that their teachings can help confront the uncertainty, fear and anxiety that has accompanied the spread of COVID-19.
The newly-minted jailbird preacher isn't singing any mea culpas in the wake of his lawbreaking actions. Rather, he's struck up a refrain from the ever-reliable "tyrannical government" playbook.
1 thru 10 of 1969 Stories